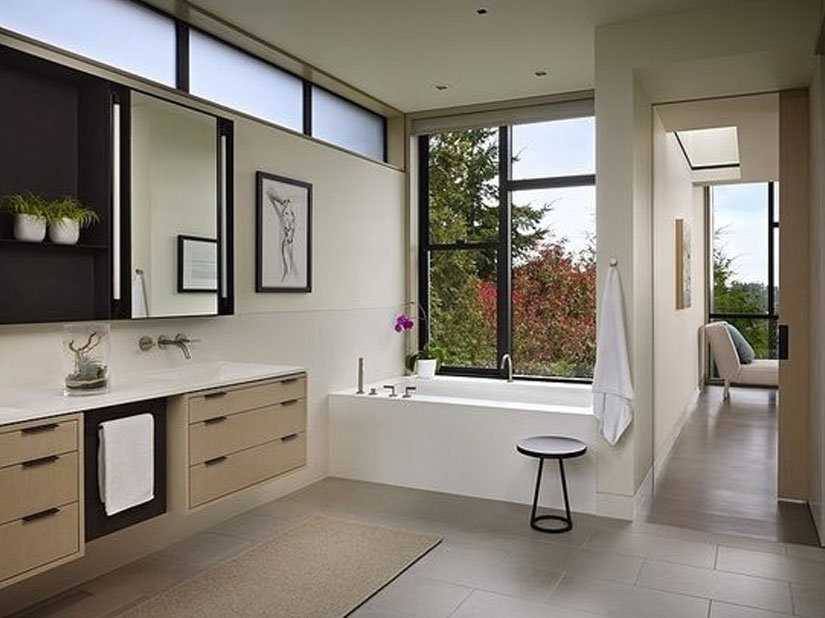 ArborCrest specialise in all windows and door replacements.If you have a small window that is rotting or just looking tired, we can replace it. If you are wanting to freshen up the look of your house and are sick and tired of having windows that don't open or screens that are broken or missing, we will replace your entire home with new aluminium windows and doors. ArborCrest window replacement services are limited only to your imagination. If you are sick of having a sliding door and instead would love to have a bifold door installed in the same opening or larger, we can do it. All of our installers are licensed to carry out your window and door replacement projectsand having ArborCrest taking care of your complete replacement service means that it is our responsibility to get it right not yours. You will feel at home working with our reputable family run business and we will treat your home like it is our home.

ArborCrest aluminium windows and doors offer a full window replacement service
This service includes:
Complete site measure and installation
Window or door designs custom made to suit your needs
Total rubbish removal service including mini skip on site to get rid of your old windows and doors
Internal timber carpentry to finish off your windows or doors with an architrave or timber of your choice or angle trims and flashings where required
Licensed and reputable trades with many years of experience
Installations to work within your required time frames
Window replacements are a personal decision for many of our clients so ArborCrest windows and doorsoffers a multitude of products and installation expertise to help guide you in the right direction. We will work with you to achieve the look you desire from your new windows and doors and aim to exceed your expectations.
An aluminium window replacement or window enlargement to a new door, will add value to your home and provide you with more living space and for entertainers bring the outside in.
For years of hassle free operation, invest in ArborCrest aluminium window and doors.
For more information on all of our replacement services, view our window replacement tab at the top of our web page.

Window Enlargement
Are you tired of a small dark room in what is supposed to be the "Living" room of your house?
Have you thought about opening up a wall of your home and installing a bifold door but are afraid of the run around that is usually associated with structural work?
Would you like to have a large flowing indoor/outdoor entertaining area but are restricted by walls and small openings?
If you've answered YES to any of these questions, then were pleased to tell you that we CAN help!

ArborCrest are specialist in window enlargements and door enlargements in Adelaide
At ArborCrest windows and doorswe are specialists in both structural window and door enlargements and renovations. It's this type of work that we perform which not only will transform the look and feel of your home, but it will make it more enjoyable to live in. Think birthdays, outdoor barbeques and pool parties in which you can see everything that's going on from inside the house. The saying "bring the outside in" is truly possible when you open up a wall by removing a small windowor doorand install a larger bifold door or multistack sliding door. (view the above image for an example)

We help hundreds of Adelaide families each year achieve their dream of open space, cool summer breezes and unlimited entertaining access by performing exactly this type of structural renovations. A bifold door replacement will also add great value to your home as it creates a completely different feel.
ArborCrest window replacement and enlargement service includes:
The brick cuts
Demolition and enlargement of existing walls
Engineering calculations (where necessary)
Structural Steel supply and installation
Supply and installation of the magnificent aluminium windows and doors
Gyprock replacement, flushing and sanding
Painting of wall and ceiling if required
Timber or aluminium surrounds to finish off
Rubbish removal
All you need to do is sit back and leave it to us. All of our replacement work is also backed by a 6 year warranty.