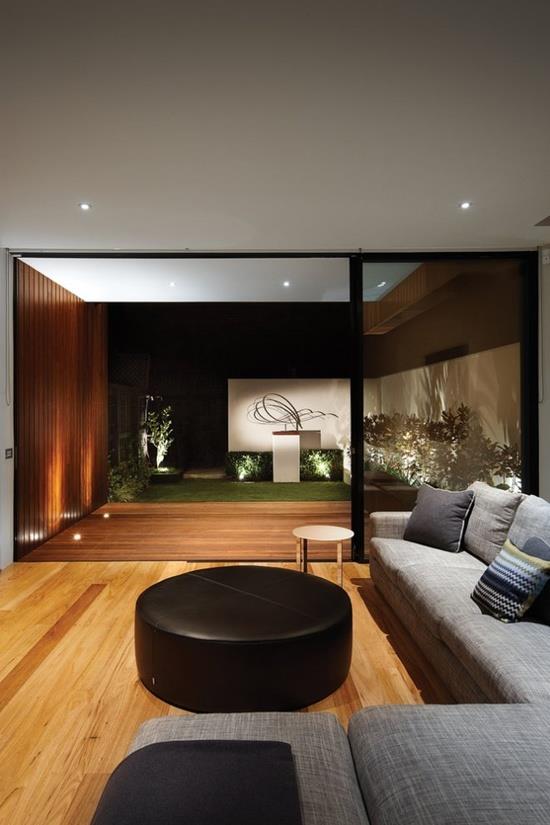 ArborCrest RESIDENTIAL multistack sliding door – 3 panel
ArborCrest's residential Multistack Sliding Doors are suited to both narrow and wide openings. Our 3 panel sliding doors, will all stack back to one side, giving you the maximum complete clear opening possible. These 3 panel Multistack Doors start from 2100mm high x 2136mm wide and go up to a maximum width of 2100mm high x 3578mm wide. Our 6 panel Multistack Sliding Doors sizes range from 2100mm high x 4260mm wide and go up to 2100mm high x 6060mm wide. Don't be concerned if your door sizes vary from the above sizes provided because we will custom make a door to suit your exact opening. If you desire much larger doors, up to 3000mm high, we would manufacture our commercial door system for you. Our largest door to date spans 17 metres wide, what door size do you desire?
Can we have flyscreen doors or security doors on our multistack door?
Yes, we recommend using our Invisi-Gard doors to both residential and commercial multistack doors. No only are they the securest door on the market, the strength of the stainless steel mesh allows for greater size flexibility for the larger door. When investing in such a beautiful product like the multistack door, the last thing you want is an inferior flyscreen to cheapen its appearance.