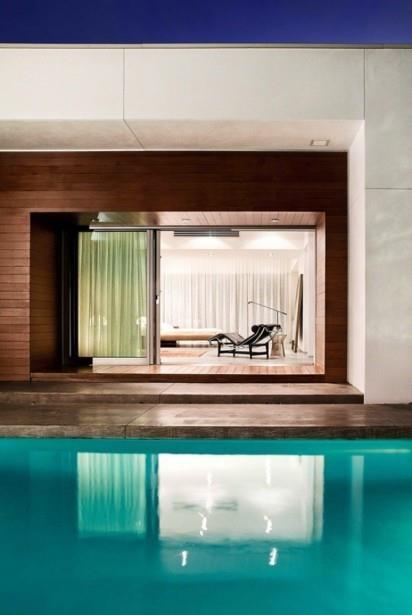 ArborCrest COMMERCIAL multistack sliding door- 3 panel
Why the Multistack Door?
The fantastic benefits of the Multistack doors are obvious to see. The simplicity and cleanliness of the doors appearance. The ease, functionality and suitability for almost all locations. The Multistack Sliding Door has got to be the greatest break-through introduced to ArborCrest's sliding door range . Comparing the Multistack Door to its other door competitors is easy. This Sliding Door offers many choices and will create a modern, seamless junction between indoor and out for perfect entertaining. ArborCrest also offers both commercial and residential multistack sliding door styles to its Adelaide customers, so if your size preference is much larger than our standard door size we will custom make a commercial door to suit your needs and yes, we offer a complete installation service or door enlargement service. Thinking about renovating and home improvements? If you wish to pull out an existing door or window or even cut out a complete blank wall and install a new door to allow greater entertaining space, energy efficiency, light and airflow, we can perform this task too. Of course, you don't have to do any work, our skilled, licensed team we will take care of it all for you.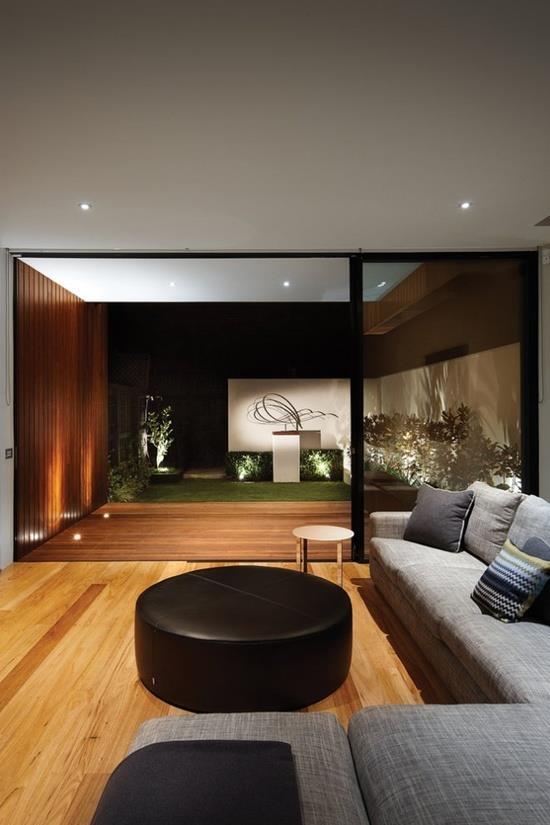 ArborCrest RESIDENTIAL multistack sliding door – 3 panel
What are the standard sizes for residential multistack doors?
ArborCrest's residential Multistack Sliding Doors are suited to both narrow and wide openings. Our 3 panel sliding doors, will all stack back to one side, giving you the maximum complete clear opening possible. These 3 panel Multistack Doors start from 2100mm high x 2136mm wide and go up to a maximum width of 2100mm high x 3578mm wide. Our 6 panel Multistack Sliding Doors sizes range from 2100mm high x 4260mm wide and go up to 2100mm high x 6060mm wide. Don't be concerned if your door sizes vary from the above sizes provided because we will custom make a door to suit your exact opening. If you desire much larger doors, up to 3000mm high, we would manufacture our commercial door system for you. Our largest door to date spans 17 metres wide, what door size do you desire?
Can we have flyscreen doors or security doors on our multistack door?
Yes, we recommend using our Invisi-Gard doors to both residential and commercial multistack doors. No only are they the securest door on the market, the strength of the stainless steel mesh allows for greater size flexibility for the larger door. When investing in such a beautiful product like the multistack door, the last thing you want is an inferior flyscreen to cheapen its appearance.
Retractable screens
ArborCrest's retractable screen is another practical alternative. This screen is only visable when closed together during use, otherwise it sits neatly tucked away in its own framework.
For more information on our retractable screen click here.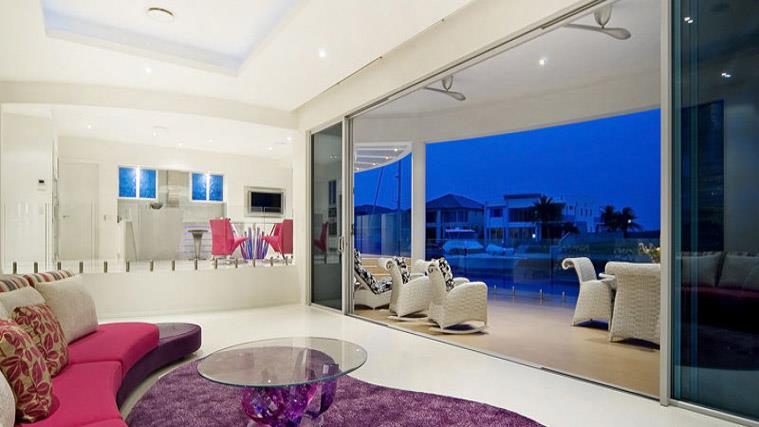 Multistack sliding door – 6 panel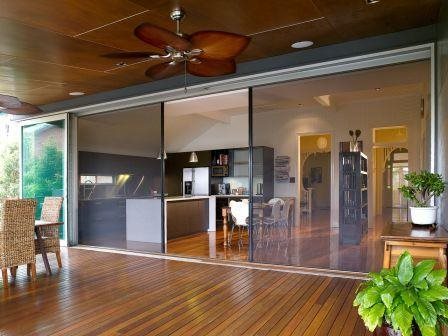 ArborCrest bifold screen and sliding door screen
Contact our team
E-mail:

Sales@arborcrest.com.au

Phone number:

08 8363 7193

Do you need a quote? Just provide some simple details in your email.

Contact details including phone number and address
A quick snapshot with your phone of the existing area and some information on which ArborCrest product/s you're interested in
Approximate dimensions H x W (These will always be confirmed via a site visit)

****Please note, ArborCrest will generally not quote on any small projects, ie 1-4 window replacements or any repair work.*****