ArborCrest Bifold Windows
Give your living spaces a fresh new look by replacing your old window fixtures with ArborCrest's aluminium bifold windows.
A perfect fit for the typical Adelaide household, the bifold design allows homeowners to experience more functional entertaining, turning their everyday kitchen into an instant outdoor bar or servery bench for year round entertaining. ArborCrest customises each design to suit every customer's individual needs, so if you are after a seamless installation the Adelaide-based ArborCrest installation team will be happy to supply and install your bifold window without a bottom track, or only with a small U-channel as a guide.
The Benefits of Bifold Windows
Bifold windows are a great way to open up kitchen spaces in any home, from the contemporary to the classic. They create the illusion of greater space when open with also the benefit of a standard window when closed. This great window can be further enhanced by adding Sashless windows into a few panels. When fitting Sashless window into our Bifold frame it allows you to open the glass for ventilation without the need to open the Bifold panels at all.
A Range of Options
Get creative and install an aluminium bifold window leading from your kitchen bench to your outdoor entertaining area, so you can have a stylish serving area that's sure to impress your friends and family.
Add Australia's best retractable screen to your Bifold installation to keep out any nasties during the summer months, our retractable screen is also available as a combination screen with a block out blind option.
Including ArborCrest's Sashless windows into the Bifold panels will allow ventilation while the Bifold is closed as well as offering security is you would like to leave your windows slightly open for ventilation while you are not at home.
ArborCrest: Adelaide's go-to bifold window supplier
As a family run business, at ArborCrest we take pride in providing homeowners in Adelaide the highest quality aluminium windows and doors, backed with exceptional customer service. Our expert manufacturing team custom designs all of our aluminium bifold windows in our Adelaide factory using the latest technology, coupled with many years of hands-on experience.
Get in touch with our team to talk about what ArborCrest bifold window you need to get the custom design process started. Whether it's double glazing, multiple panels or window enlargements that you need, we'll make sure your window installation runs smoothly.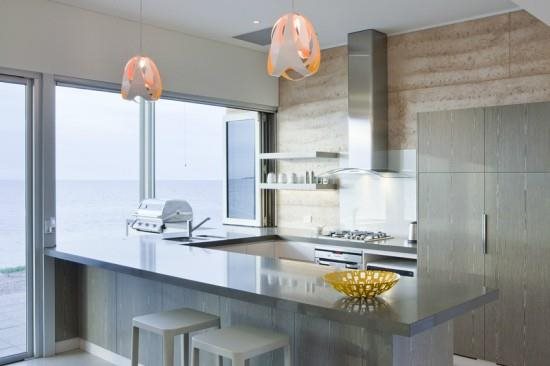 Contact our team
E-mail:

Sales@arborcrest.com.au

Phone number:

08 8363 7193

Do you need a quote? Just provide some simple details in your email.

Contact details including phone number and address
A quick snapshot with your phone of the existing area and some information on which ArborCrest product/s you're interested in
Approximate dimensions H x W (These will always be confirmed via a site visit)

****Please note, ArborCrest will generally not quote on any small projects, ie 1-4 window replacements or any repair work.*****