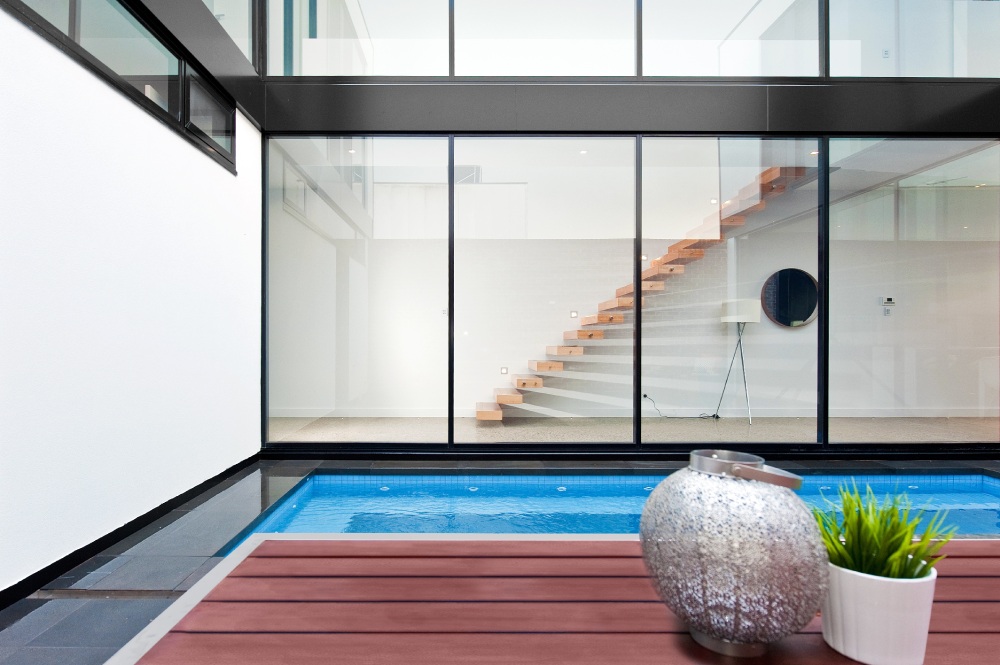 Fixed Lite Windows Adelaide
There is no better way to embrace uninterrupted views or add wow factor to any project than with an ArborCrest large fixed commercial windows.
Perfect for looking out to a pool area or facing the ocean, a fixed commercial window provides maximum flexibility with the option of fantastic energy efficiency. The extra benefit of this aluminium window style is how it can enhance the light in a room. You can turn a dark space into an inviting area by maximising the amount of glass that is used in place of a brick or gyprock wall. Another consideration for a home being newly built or extended is to consider the ArborCrest fixed light commercial window as a kitchen or laundry splashback, visualise looking out on to beautiful greenery rather than a tiled wall, your space will feel more open and light.
The ArborCrest fixed lite windows are available in 3 frame widths, 100, 150 and 225mm. These fixed commercial windows can also span up to 6.5 metres high**
Available with the following 3 x glazing options:
Single glazed (standard Vfloat or energy efficient)
Double glazed
Double glazed high performance
Further Information